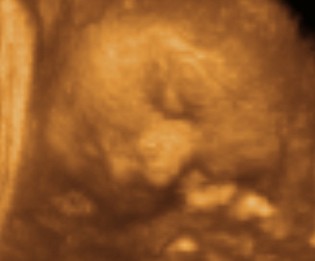 Now you can see incredible, moving 3D images of your unborn child.
Unlike traditional ultrasound, our revolutionary 3d live-motion ultrasound system creates vivid portraits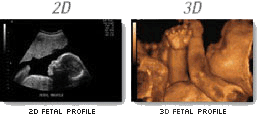 The Evolution of the Ultrasound - This is what makes us different
Try our virtual 4D Scan
The ideal time for a 3D portrait is from 26-32 weeks of gestation
So call now for an appointment and plan to bring family or friends.
Extra monitors and seating insure a good Pre-Vue for all.
Read the WTOC News - review of our service
Our State of the art - GE Voluson 730 4D Ultrasound system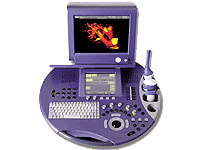 Click here to find out more about the GE Voluson 730
(912) 351-0054 call Today
© 2003 Costal Sonography & LaflammeNet All rights reserved.